Introduction to Nikon D7100 Memory Cards - Compatibility, Fastest, and Best Value
Welcome to this comprehensive guide on Nikon D7100 memory cards. Choosing the right memory card for your camera is critical to unlocking its full potential and ensuring reliable storage for your treasured images and video clips. Whether you're a professional photographer or an enthusiast just starting out, understanding what kind of memory cards are compatible with the Nikon D7100 and what factors to consider when selecting one is crucial to enhancing your shooting experience.
In this article, we'll delve into the world of memory cards, exploring different types, their capabilities, and providing our top recommendations tailored specifically for the Nikon D7100.
If you are in a rush, here's the best card in terms of value and performance for the Nikon D7100: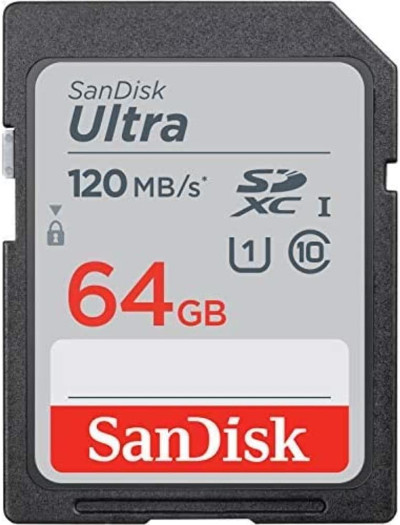 Check prices on: Amazon
UHS-I, U1, and Class 10 Speed Rating. Can sustain 10MB/s write speeds.
Excellent choice for photos.
Capable of recording Full HD (1920x1080) Video.
Inexpensive with more than good enough performance.
Larger capacities are available for a reasonable price.
Nikon D7100's Dual Card Slots
One of the prominent features of the Nikon D7100 is its dual card slots, allowing photographers to expand storage, optimize workflow, and provide a backup solution for important images and video clips. The presence of dual card slots adds versatility and convenience to your shooting experience, and it's particularly beneficial for professionals covering events where running out of storage or losing precious shots isn't an option.
Do Both Memory Card Slots Need to Be Used?
Simply put, no, both memory card slots do not need to be used simultaneously in the Nikon D7100. You can effectively use the camera with just one memory card. However, utilizing both slots provides the benefit of added storage and data management options. Here are some examples of how you can leverage the dual card slots:
Backup Mode (Mirror the Cards): In this mode, every image you capture gets saved to both cards simultaneously, creating an instant backup. This is particularly useful when you're shooting critical events such as weddings, where there's no opportunity for reshoots.
Overflow Mode: This mode uses the second card as an overflow when the first one fills up. It ensures that you won't miss crucial shots when the first card reaches its capacity.
RAW + JPEG Mode: If you shoot in RAW + JPEG mode, this option saves RAW images to one card and JPEG images to the second. It provides immediate access to shareable JPEG files while preserving RAW files for post-processing.
Do SD Cards Need to Be the Same?
Technically, the SD cards you use in the Nikon D7100's dual slots don't need to be identical. You can use SD cards of different brands, capacities, and speeds. However, for the best performance and to avoid potential issues, using two identical cards is often recommended. Here's why:
Speed: If one card is slower than the other, it can bottleneck the camera's performance, particularly in Backup mode where data is written to both cards simultaneously. For example, if you're using a fast UHS-II card and a slower UHS-I card, the camera will slow down to match the speed of the slower card.
Capacity: If one card has a higher capacity than the other, and you're using the Overflow mode, you'll need to be aware of when the first card fills up to ensure your images are being saved to the second card.
Reliability: Different brands and models of SD cards may have varying levels of reliability. Using identical cards from a reputable brand can help ensure consistent performance and reduce the risk of card errors or data loss.
Here's a quick comparison table to guide you through the process:
| Mode | Same Speed Cards | Same Capacity Cards |
| --- | --- | --- |
| Backup | Recommended | Optional |
| Overflow | Optional | Recommended |
| RAW+JPEG | Recommended | Optional |
While you can use different SD cards in the Nikon D7100's dual slots, paying attention to the speed and capacity of each card can ensure a smoother, more efficient shooting experience.
Recommended SD Cards
SanDisk Ultra 64GB SD Card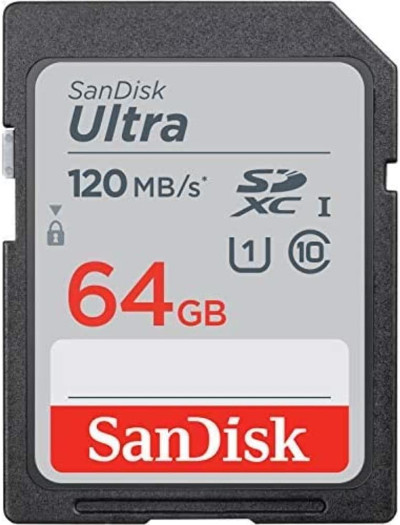 Check prices on: Amazon
UHS-I, U1, and Class 10 Speed Rating. Can sustain 10MB/s write speeds.
Excellent choice for photos.
Capable of recording Full HD (1920x1080) Video.
Inexpensive with more than good enough performance.
Larger capacities are available for a reasonable price.
PNY Elite-X 128GB SD Card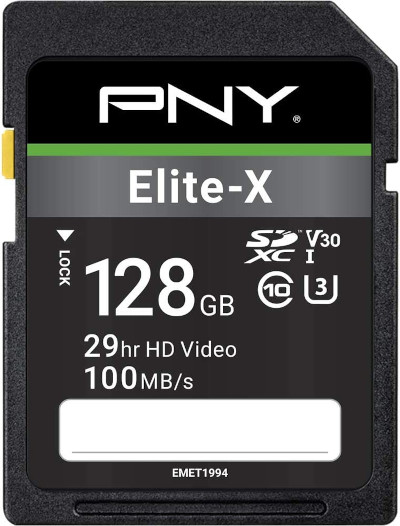 Check prices on: Amazon
UHS-I, U3, V30, and Class 10 Speed Rating. Can sustain 30MB/s write speeds.
Good for burst shooting photos and recording 4K video.
Larger capacity cards are available.
Reliable & Durable: Magnet Proof, Shock Proof, Temperature Proof, Waterproof.
SanDisk Extreme PRO 128GB SD Card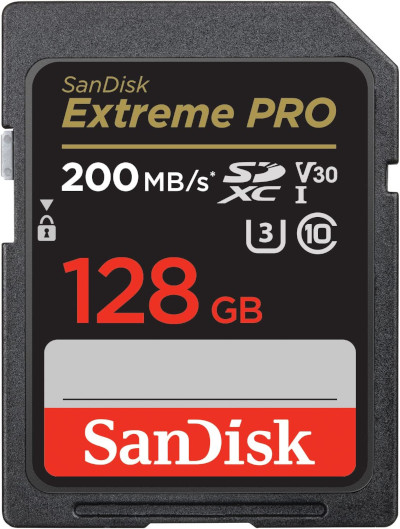 Check prices on: Amazon
Comparatively expensive for faster read speeds.
UHS-I, U3, V30, and Class 10 Speed Rating. Can sustain 30MB/s write speeds.
Only makes sense for professional use or if you need the largest storage capacity available.
Temperature-proof, waterproof, shock-proof, and X-ray-proof.
Best SD Cards
SD cards have greatly reduced in price the time since the launch of the Nikon D7100.
Seeing as how low prices are, it would not be intelligent to spend money on anything other than a professional-level card.
The best SD cards I have used have been the SanDisk Extreme Pro, Lexar Professional, and PNY Elite Performance models. I have not had a card become inoperable or corrupted data with those memory cards.
All the issues I have encountered has been when using generic unbranded cards. Trying to save a little bit of money is not worthwhile if your D7100 does not operate properly.
To save some money, opt for a smaller storage capacity card from a high-quality manufacturer. That way, you will know your photographs are safe and sound on the SD card.
Nikon D7100 SD Card Compatibility
Only SD, SDHC, and SDXC cards can be used by the Nikon D7100. Make sure you have the most recent firmware installed on your camera for the best overall performance.
The newest cards, SDUC (Secure Digital Ultra Capacity), are not able to be used in the D7100.
There are four separate types of Secure Digital (SD) cards that you should pay attention to. You can recognize the cards depending on their storage capacity.
SD (Secure Digital) - 128MB to 2GB.
SDHC (Secure Digital High Capacity) - 4GB to 32GB.
SDXC (Secure Digital eXtended Capacity) - 64GB to 2TB.
SDUC (Secure Digital Ultra Capacity) - 4TB to 128TB.
Image Capacity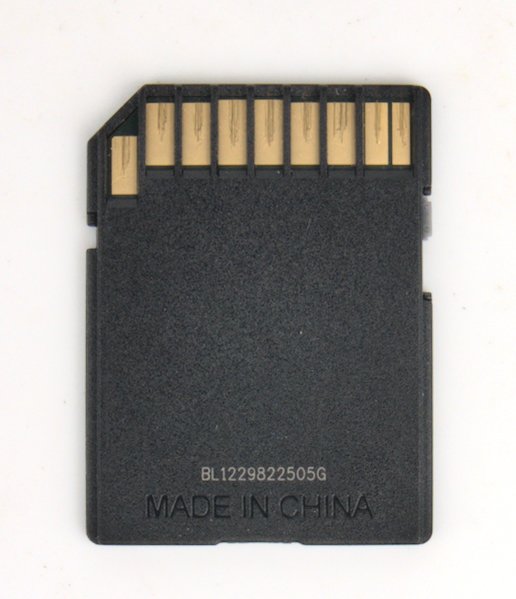 The following is a quick estimation of how many large JPEGs pictures you can be expecting to be saved on a SD card:
16GB - 4,640 images
32GB - 9,280 images
64GB - 18,560 images
128GB - 37,120 images
Speed, Class, & UHS Ratings
Card Speed
Speed ratings of an SD memory card is dependant on the sequential write and read transfer speeds of the card. Faster cards are important for being able to clear the camera's buffer for continuous shooting and recording video.
Slows cards can cut down the number of continuous images the Nikon D7100 can capture. This is because the camera's buffer will not be able to write to the slower card fast enough.
With video, a slow card can cause a sudden end to shooting. The video file might also be corrupted. If you are going to record video, it is crucial the SD card you use meets the minimum requirements of the D7100.
Read speed is nice to have for file transfers to a computer or laptop. If you have cards that are full, a card with a fast transfer speed will decrease the transfer time.
Speed Class Rating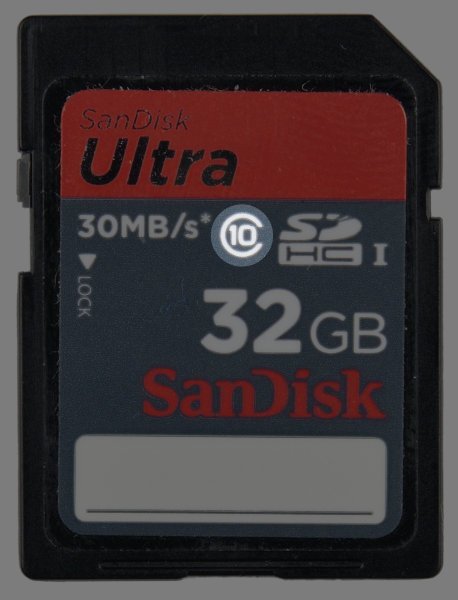 The continuous write speed of a card is the criteria for the Class rating. Memory cards that have a minimum write speed of at least 10MB/s are rated as Class 10.
Class 2 - 2MB/s
Class 4 - 4MB/s
Class 6 - 6MB/s
Class 8 - 8MB/s
Class 10 - 10MB/s or faster
Every brand of SD memory card that you can find for sale today will be Class 10. You can check the class rating of a SD card by searching for a number inside of the C on the front.
Ultra High Speed (UHS)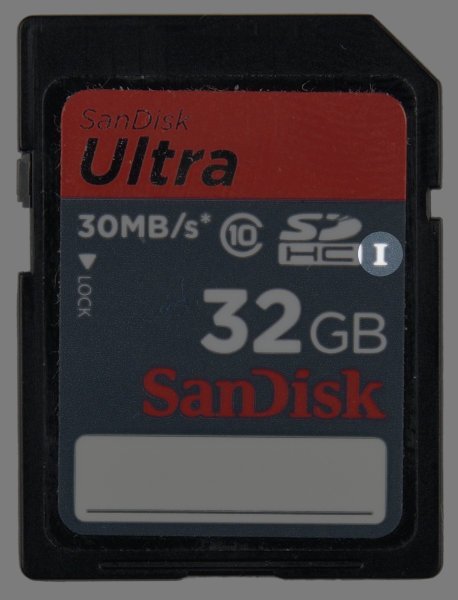 The Ultra High Speed (UHS) bus comes in SDHC, SDXC, and SDUC memory cards. The UHS bus makes it possible for increased data transfer rates.
Three separate specifications have been created. The versions are UHS-I, UHS-II, and UHS-III.
To find out the UHS rating of a memory card, look at the front of the card. A Roman numeral I, II, or III on the front of the SD card, that is going to be the UHS rating of the SD memory card.
UHS-I - Maximum transfer rate of 104 MB/s
UHS-II - Maximum transfer rate of 312 MB/s
UHS-III - Maximum transfer rate of 624 MB/s
Nikon D7100 Video Capabilities
The Nikon D7100 offers 1080p Full HD video recording capabilities at up to 60i/50i (output is 59.94 interlaced frames/50 interlaced frames per second, and sensor output is 30p/25p) or 30p/25p/24p, and 720p video at 60p/50p. It also provides a built-in stereo microphone, which can be controlled automatically or manually via 20 incremental steps, as well as an external microphone input.
Video can be recorded in the following formats:
1920 x 1080 (60, 50, 30, 25, 24 fps interlaced), high or normal image quality
1280 x 720 (60, 50 fps), high or normal image quality
640 x 424 (30, 25 fps), high or normal image quality
Do note that continuous video recording can be up to 29 minutes and 59 seconds.
The D7100's built-in Time Lapse Photography feature allows you to capture stunning time-lapse sequences directly in-camera, a feature often only found in more advanced or specialized cameras.
Memory Card Reader
A memory card reader is an essential device for photographers. This is a device that allows data on memory cards to be read by a computer. Without a memory card reader, transferring files from your camera to your computer can be a time-consuming process.
Most memory card readers offer slots for different types of memory cards, such as SD, microSD, CF, and more. Some readers offer high-speed data transfer rates, reducing the time it takes to transfer files to your computer.
When choosing a card reader, there are a few things to consider:
Compatibility: Make sure the card reader is compatible with the memory cards you use.
Transfer speed: Look for a card reader that supports high-speed data transfer.
Build quality: A card reader with a sturdy build will be more durable and reliable.
Portability: If you plan to carry the card reader with you, consider its size and weight.
A popular memory card reader amongst photographers is the SanDisk ImageMate PRO Multi-Card Reader/Writer. It supports UHS-I, UHS-II, and non-UHS cards, has a USB 3.0 interface for fast transfer speeds, and is compact and portable.
Compatible Eye-Fi Card
Eye-Fi cards are wireless SD cards that allow you to transfer your photos and videos directly from your camera to your computer or mobile device. They are compatible with many different camera models, including the Nikon D7100.
To use an Eye-Fi card with the D7100, you need to enable Eye-Fi upload in the camera's settings. This is done by going to the setup menu and selecting "Eye-Fi upload".
One thing to consider when using an Eye-Fi card with the D7100 is the card's speed. If you are shooting in burst mode or recording high-resolution video, you'll want a card that can keep up with your camera. Eye-Fi Pro X2 cards are rated Class 10 for speed and can support these types of tasks.
Remember to check the compatibility list on the Eye-Fi website to ensure that
Related Cameras
Taking the details into consideration, the 64GB SanDisk Extreme Pro is the best memory card for the Nikon D7100. The SD memory card also has good compatibility with other cameras.
Here are more posts on digital cameras with similar specifications as the D7100: