Does the Nikon D3200 Have a Mic Input Jack?
Yes, the Nikon D3200 has a 3.5mm mic jack. An external microphone can be used with the Nikon D3200.
Additionally, during post processing, a video editing program can be used to sync audio captured with an external recorder. All commonly used editors have the ability to sync multiple audio tracks in post production.
Using an external recorder can be helpful as the microphone and recorder can be separated from the camera.
Is the Nikon D3200 Still Worth Using for Video?
The Nikon D3200 is still worth using for video as it can shoot full HD video at 30 frames per second. That is lowest resolution and frame rate I would recommend shooting video at, and the Nikon D3200 meets that requirement.
An upgrade can be nice to have for faster 1080p frame rates or the addition of 4k video recording.
For photography, the Nikon D3200 is still a capable of capturing quality images. Here is a list of the best lenses for the Nikon D3200.
External Recorder Options
Zoom H1n

Built-in stereo condenser microphones in 90-Degree x/Y format.
Runs off 2x AAA batteries. Runtime is approximately 10 hours of continuous recording time using the built-in mic at 44.1 kHz/16-bit settings.
2.5mm Audio Input Jack.
Records onto a microSD card with a maximum capacity supported of 32GB.
Playback Speed Control, Voice Emphasize Filter, and Stereo overdubbing functions.
Tascam DR-40X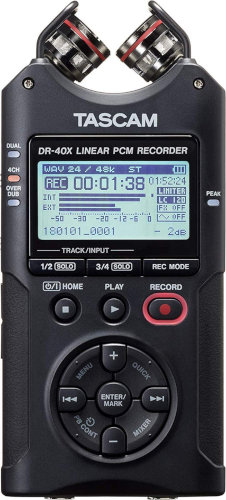 High-quality unidirectional stereo condenser microphones that can record in A-B and X-Y positions.
XLR/TRS inputs compatible with +4dBu line level / +48V.
Powered by 3x AA batteries.
Records onto a microSD card with a 128GB maximum storage capacity.
4-channel mode that can be used for dual recording and nondestructive overdub recording, etc.
Functions as a 2in/ 2out USB Audio Interface for Mac, PC or iOS recording
External Mics
Rode VideoMic GO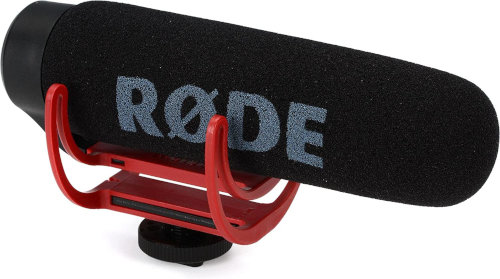 High quality directional mic.
Does not require a battery.
Integrated Rycote® Lyre® shock mounting.
Rugged reinforced ABS construction.
Windshield included.
Connects via a 3.5mm mini-jack.
TAKSTAR SGC-598 Shotgun Microphone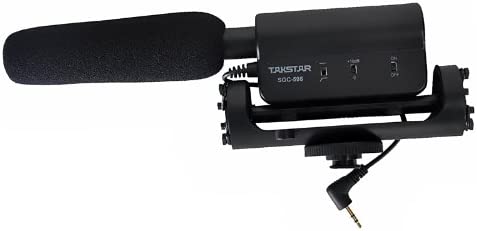 High sensitivity condenser microphone designed for DSLR cameras.
Cardioid design can reduces ambient noise.
Selectable +10dB sensitivity tone up and 200Hz bass filter.
Shock proof design to reduce noise from vibrations from movement or autofocus motors.
Requires 1x AA alkaline battery.
Low power indicator.
Rode Wireless GO II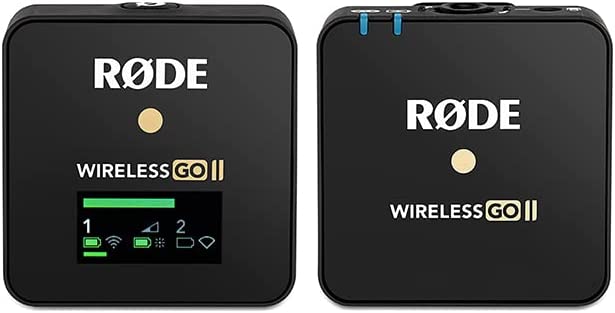 Transmitter operates as a clip-on microphone or beltpack for a lavalier/headset microphone.
Ultra-compact form-factor – transmitter and receiver weigh a minuscule 31g each.
Series III 2.4GHz digital wireless transmission with 128-bit encryption delivers crystal-clear audio under any conditions and excels in dense Wi-Fi and Bluetooth environments (shopping malls, conventions, hotels etc).
Up to 70m range (line-of-sight), optimised for short-range operation in congested RF environments.
In-built rechargeable batteries that last up to 7 hours, charged via USB-C.
Super easy to use – transmitter and receiver auto-pair in under three seconds.
3-stage output pad (0dB, -12dB and -24dB) and battery saver mode.
Use up to eight systems in one location.
Comes in either black or white.
Nikon D3200 Audio Questions
HD video can quickly fill up a SD memory card. If you're running into that issue, take a look at the best Nikon D3200 Memory Cards.
Can the Nikon D3200 use an external mic?
Yes, the Nikon D3200 can use an external mic through the 3.5mm audio jack.
A portable audio recorder like the Zoom H1n or Tascam DR-40X can also be used. These can record audio with their built-in microphones or a microphone can be plugged into them.
Does the Nikon D3200 have a mic input jack?
Yes, the Nikon D3200 has a 3.5mm mic input jack.
Does the Nikon D3200 record audio?
Yes, the Nikon D3200 records audio when shooting video. Audio is recorded through a built-in monaural mic.
Nikon D3200 Frequently Asked Questions
Related Posts