Nikon Coolpix Memory Card Compatibility
Multiple formats and specifications of memory cards have been used in the line of Nikon Coolpix cameras. This can cause compatibility issues if a memory card is a generation older or newer than the camera it is being used with.
Old memory cards may not have fast enough write speeds. During continuous shooting, this can prevent the image buffer from clearing quickly. Video recording might quickly cut off or video files could be corrupted.
Newer memory cards can have compatibility issues with older cameras. Newer cards can have storage capacities that are too large for a camera. This is because the file systems used by the cameras have limits on the maximum amount of storage that is possible to access. Most commonly seen with 2GB and 32GB limitations.
Camera models will be listed under what type of memory card they are compatible with. Memory cards will be listed by the share of cameras they are used in. Most common first.
There will be a table at the end with all models listed. Use cntl+F or the find function to quickly locate a Coolpix model.
Nikon SD Card Compatibility
There are four specifications for SD (Secure Digital) memory cards. Multiple ratings exist for sustained transfer speeds. UHS-II (Ultra High Speed) cards notable for being more expensive and backwards compatible.
The SD specification will be labeled on the card and packaging. They can also be identified by storage capacity.
SD (Secure Digital) - 128MB to 2GB.
SDHC (Secure Digital High Capacity) - 4GB to 32GB.
SDXC (Secure Digital eXtended Capacity) - 64GB to 2TB.
SDUC (Secure Digital Ultra Capacity) - 4TB to 128TB.
SD Card Speed
The speed ratings of an SD card all revolve around the maximum continuous read and write speed a memory card is able to maintain. This is important to know to make sure the card can handle video recording.
If the card can not keep up with the video output of a camera, the recording will stop. This isn't much of an issue as the cards currently being sold will be more than fast enough.
Using a card reader can allow for much faster transfers to a computer or phone. This can be a big time saver if the card is full of photos and videos.
Speed Class Rating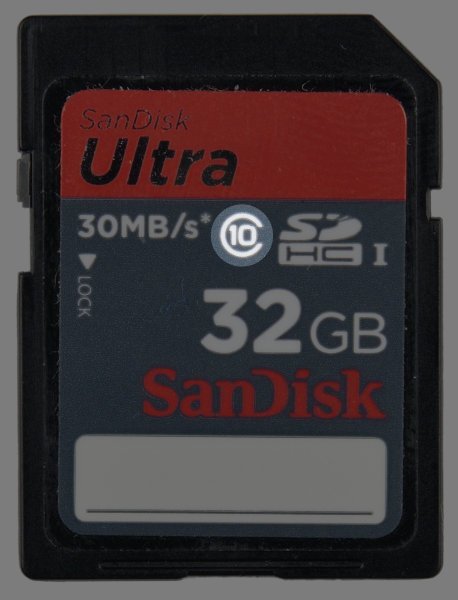 The sustained write speed of an SD memory card is the criteria for the Class rating. Cards that have a write speed of 10MB/s will be rated Class 10.
Class 2 - 2MB/s
Class 4 - 4MB/s
Class 6 - 6MB/s
Class 8 - 8MB/s
Class 10 - 10MB/s or faster
Class 10 is the maximum rating. Newer cards can has sustained write speeds over 90MB/s.
There will be a number inside of a 'C' on the SD card label that signifies the card's Class rating.
Ultra High Speed (UHS)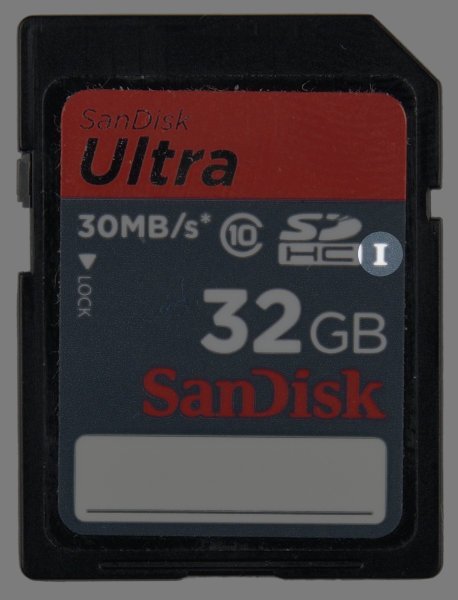 The Ultra High Speed bus (UHS) is found in SDUC, SDXC, and SDHC cards. UHS makes it possible for increased file transfer rates.
Three separate specifications have been made. The three are UHS-I, UHS-II, and UHS-III.
Look at the front of the SD card to figure out the UHS rating of a SD card. If the memory card has UHS, a Roman numeral I, II, or III will be on the label.
UHS-I - Maximum transfer rate of 104 MB/s
UHS-II - Maximum transfer rate of 312 MB/s
UHS-III - Maximum transfer rate of 624 MB/s
Memory Card Image Capacity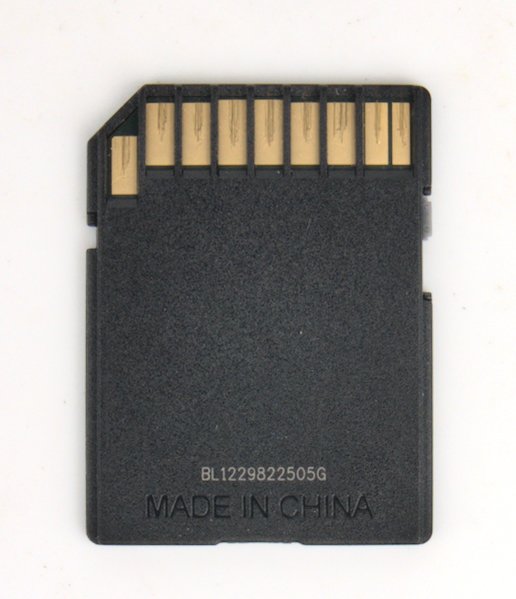 Listed below is a quick estimation of the volume of high-quality JPEGs photos you should expect to save on a card:
2GB - 580 images
4GB - 1,160 images
8GB - 2,320 images
16GB - 4,640 images
32GB - 9,280 images
64GB - 18,560 images
128GB - 37,120 images
Recommended SDXC Cards
Compatible Coolpix Models
Nikon Coolpix S3000
Nikon Coolpix P600
Nikon Coolpix P7000
Nikon Coolpix L330
SanDisk Ultra 64GB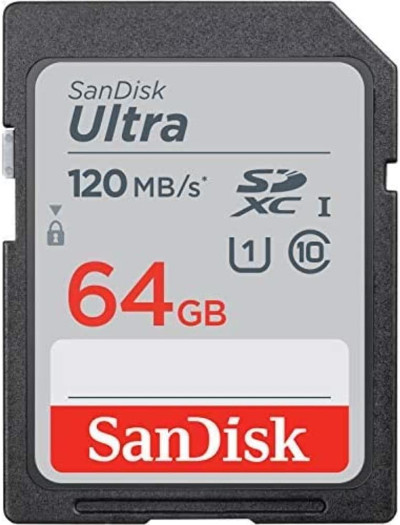 Check prices on: Amazon
UHS-I, U1, and Class 10 Speed Rating. Can sustain 10MB/s write speeds.
Excellent choice for photos.
Capable of recording Full HD (1920x1080) Video.
Inexpensive with more than good enough performance.
Larger capacities are available for a reasonable price.
PNY Elite-X 128GB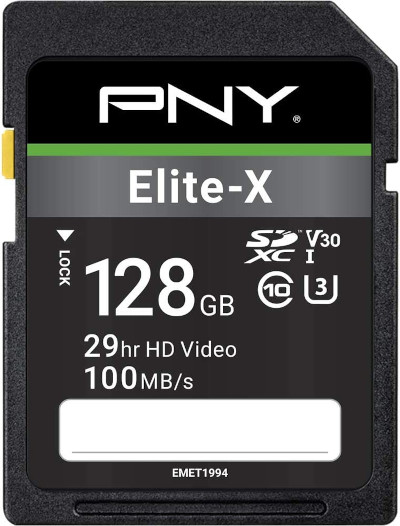 Check prices on: Amazon
UHS-I, U3, V30, and Class 10 Speed Rating. Can sustain 30MB/s write speeds.
Good for burst shooting photos and recording 4K video.
Larger capacity cards are available.
Reliable & Durable: Magnet Proof, Shock Proof, Temperature Proof, Waterproof.
SanDisk Extreme PRO 128GB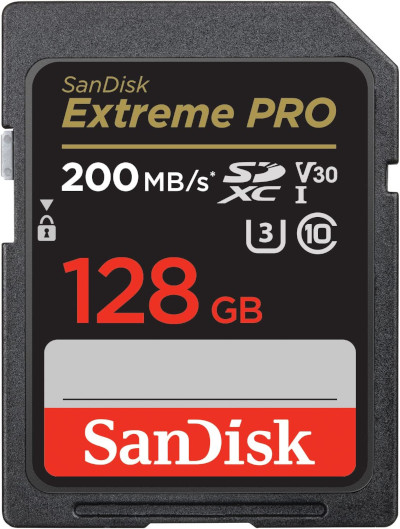 Check prices on: Amazon
Comparatively expensive for faster read speeds.
UHS-I, U3, V30, and Class 10 Speed Rating. Can sustain 30MB/s write speeds.
Only makes sense for professional use or if you need the largest storage capacity available.
Temperature-proof, waterproof, shock-proof, and X-ray-proof.