The Best Memory Cards for the Sony A290
The A290 has only one memory card slot that is compatible with SD cards. memory cards with a maximum storage size of 32GB are compatible with the camera.
Trying to use an SD card that has a capacity of 64GB or larger will cause the A290 to display an error code. For more storage space, you will need to purchase multiple cards. The key specs to focus on should be the read and write speeds the SD memory card is capable of.
Sony PRO Duo and PRO-HG Duo cards can also be used in the camera. They are limited to a maximum capacity of 32GB. PRO Duo and PRO-HG Duo memory cards are no recommended as they are discontinued and expensive to buy.
Faster transfer speeds can cut down on the time required to copy images, especially if your A290 gets regularly used. At this time, a UHS-I memory card and compatible SD memory card reader are the fastest way to transfer images.
Getting a high quality SD card also will help to future proof the memory card for use in another camera. To prevent finding yourself with a camera upgrade causing you to need to shop for a replacement card that has sufficient write speed for shooting 4k video.
Now is a great time to ensure the lens or lenses you own are a good fit for the type of photography you do. Here are the best lenses for the A290.
The SDHC format was announced in 2006. All 32GB cards that are currently being produced will have almost identical performance. You cannot go wrong buying the cheapest class 10 name brand card. At the time of writing this, the
PNY Elite 32GB SD memory card
has the best price.
Best SD Cards
Since the A290 was launched, SD card prices have decreased and storage capacities have gotten larger. The price difference between the fastest SD card and a average one is astonishingly little. Price is more tied to storage capacity, with the largest SD cards costing more money.
Buying the highest capacity cards is a good idea if you are going to shoot a huge amount of RAW files for sports, action, event, or wildlife photography. Another reason could be if you intend to replace your camera or use the sd card in another device.
I believe that the SanDisk Extreme Pro line of SD memory cards are often the best option for most conditions. They are extremely fast cards which gives them the best chance of working with future digital cameras or devices that also use SD cards.
PNY Elite Performance And Lexar Professional are other cards that I have had excellent experiences with. I have not had pictures or data become corrupted or unrecoverable on these brands. If a failure did occur, all of the manufacturers provide image recovery software.
Troubles I have experienced have been with generic SD cards. Being a bundled item or a low price are the selling points. Unfortunately, this is also the most commonly encountered version of card to have an incorrect product description.
A label that claims Class 10 speed is effortless to put on a Class 4 card. When the camera image processor starts writing data there is destined to be an error or corrupted photos if the card's write speed is not good enough.
Storage capacity controls a large portion of the cost. You will be better off by going one step down in capacity to lower cost rather than picking a generic brand. Read and write speeds are important as they will impact your enjoyment of the A290.
Recommended SD Cards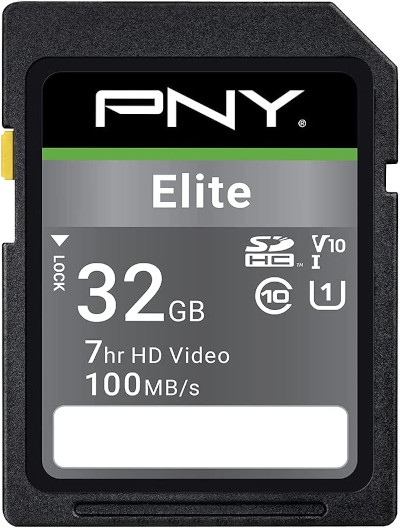 Check price on Amazon
Sequential read speed of up to 100MB/s
Class 10, U1 rating delivers speed and performance for full HD photography and HD videography.
V10 video speed rating to capture uninterrupted HD video at 1920x1080 format
Compatible with point & shoot cameras, DSLR cameras, standard & advanced HD-enabled video cameras, and more
Reliable & Durable: Magnet Proof, Shock Proof, Temperature Proof, Waterproof
---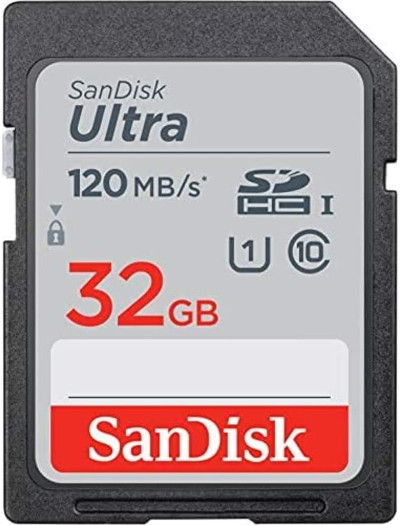 Check price on Amazon
Quick transfer read speeds up to 90MB/s.
Write speeds are not capable of recording 4k video.
Class 10 rating for Full HD video (1080p).
Waterproof, temperature proof, X-ray Proof, magnet-Proof, and shockproof.
---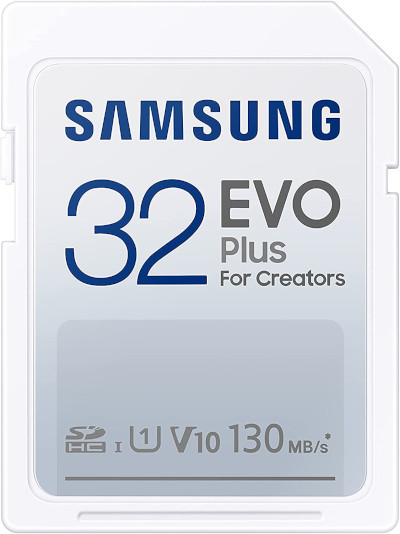 Check price on Amazon
UHS Speed Class 1 (U1) supports Full HD video and burst shots. 130MB/s transfer speeds1 let you upload footage to your PC in an instant.
Built to survive tough conditions and heavy usage, whether you're at home, outside, or on the go. Backed by 10-year limited warranty.
Highly durable with comprehensive 7-proof protection.
Backed by a 10 year warranty.
Memory Card Reader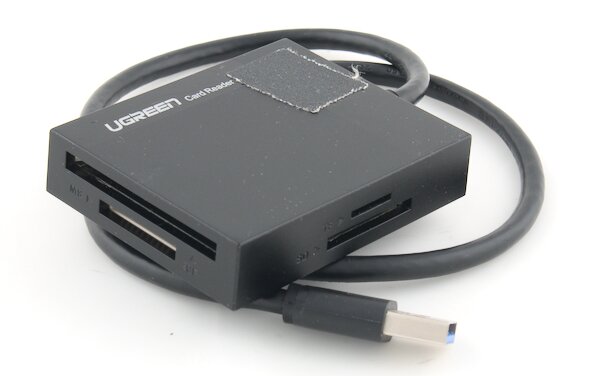 The UGreen 4-in-1 memory card reader can handle four different memory card formats. These cover all card types camera manufacturers make use of in all but the newest professional-level cameras.
The UGREEN memory card reader has a USB 3.0 connection. The USB 3.0 transfer speeds will be faster transfer rates than what the A290 is capable of transferring files with the USB mode.
There are plenty of positive customer reviews for the reader, which I agree with. It is a good product because it has been compatible with all the computers (Windows, Mac, and Linux) I have plugged it into.
The cable stops memory card slots from being blocked by other devices or accessories that are being used in an nearby port.
When I searched for a smaller card reader that would be easier to travel with, I had to send a couple of orders back. I encountered the most commonly seen problem in customer reviews, the memory card readers would not work with my computer.
The UGREEN reader is compatible with the card types below:
CompactFlash Cards
SD, SDHC, & SDXC Cards (UHS-I supported)
Memory Stick (MS), MS Pro, MS PRO-HG, & MS XC DUO
MicroSD, Micro SDHC, & Micro SDXC Cards
Related Link