The Best Memory Cards for the Sony A230
The A230 is compatible with SD memory cards and has one card slot. The camera can work with cards up to a maximum of 32GB in storage capacity.
An error code will be displayed if you try to use an SD memory card that is 64GB or larger. For more storage capacity, you are going to need to buy multiple SD memory cards. The most important specifications to look at should be the transfer speeds the memory card is capable of.
Sony PRO Duo and PRO-HG Duo cards can also be used in the camera. They are limited to a maximum capacity of 16GB. PRO Duo and PRO-HG Duo memory cards are no recommended as they are discontinued and expensive to buy.
If your camera is going to be getting lots of use. A feature that is ideal to have is UHS-I as it enables faster transfer speeds with a compatible SD memory card reader.
To make sure the memory card can be used with as many devices in the future as possible, get a high quality card. You don't want to end up with a camera upgrade requiring you to shop for a replacement card that can write data fast enough for recording 4k video.
Now is an excellent time to make sure the lens or lenses you have are a good match for the kind of photography you want to do. Here are the best lenses for the A230.
The SDHC format was announced in 2006. All 32GB cards that are currently being produced will have almost identical performance. You cannot go wrong buying the cheapest class 10 name brand card. At the time of writing this, the
PNY Elite 32GB SD memory card
has the best price.
Best SD Cards
Since the introduction of the A230, memory card prices have gone down and capacities have become substantially larger. The price difference between the fastest card and a mediocre option is surprisingly little. The price is more closely related to storage, with the largest SD memory cards costing more.
Paying for the cards with the largest capacity makes sense if you're going to shoot a large quantity of RAW files for action, events, wildlife, or sports photography. Another contributing factor could be if you plan to upgrade your camera or use the SD memory card in another device.
The SanDisk Extreme Pro line of memory cards are frequently the best option for most conditions. They have extremely fast transfer speeds, which means they have the best chance of working in future digital cameras or devices that use SD memory cards.
Lexar Professional and PNY Elite Performance are other cards that I also have had good experiences with. I have not had files or images become corrupted or unrecoverable on these brands. If that situation did happen, all of them have image recovery software.
Problems I have experienced have been with generic SD cards. Having a low price or being a bundled item are the main attractions. Unfortunately, this is also the most common version of card to have the wrong product description.
A label that promises Class 10 speed is effortless to put on a Class 4 card. When the camera image processor starts writing data there is going to be an error message or corrupted photos if the card's write speed is not fast enough.
One of the largest controls over cost you have is the storage capacity of a card. You'll be better off by going one step down in capacity to lower cost as opposed to using a relabeled brand. Read and write speeds are important as they will influence your enjoyment of the A230.
Recommended SD Cards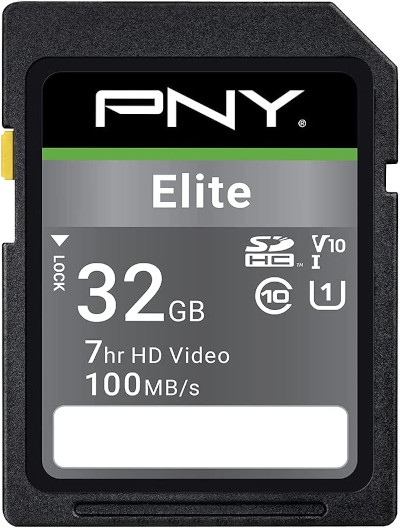 Check price on Amazon
Sequential read speed of up to 100MB/s
Class 10, U1 rating delivers speed and performance for full HD photography and HD videography.
V10 video speed rating to capture uninterrupted HD video at 1920x1080 format
Compatible with point & shoot cameras, DSLR cameras, standard & advanced HD-enabled video cameras, and more
Reliable & Durable: Magnet Proof, Shock Proof, Temperature Proof, Waterproof
---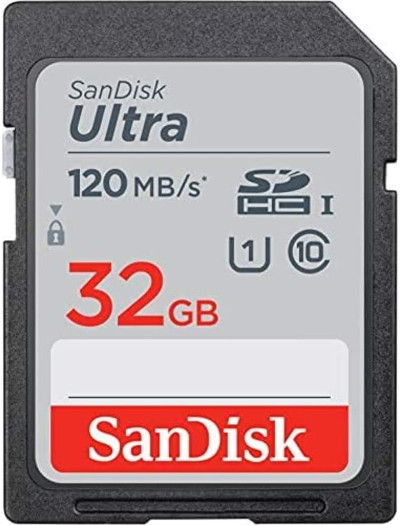 Check price on Amazon
Quick transfer read speeds up to 90MB/s.
Write speeds are not capable of recording 4k video.
Class 10 rating for Full HD video (1080p).
Waterproof, temperature proof, X-ray Proof, magnet-Proof, and shockproof.
---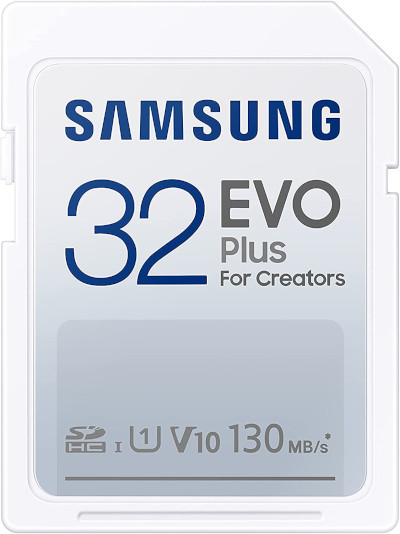 Check price on Amazon
UHS Speed Class 1 (U1) supports Full HD video and burst shots. 130MB/s transfer speeds1 let you upload footage to your PC in an instant.
Built to survive tough conditions and heavy usage, whether you're at home, outside, or on the go. Backed by 10-year limited warranty.
Highly durable with comprehensive 7-proof protection.
Backed by a 10 year warranty.
Memory Card Reader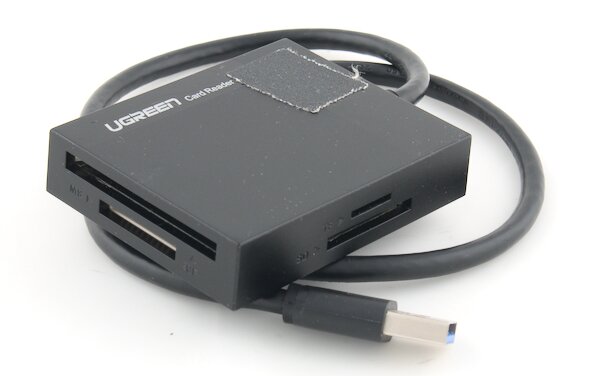 The UGreen 4-in-1 memory card reader can handle four different memory card formats. These cover all memory cards camera manufacturers use in all but the most recent professional-level cameras.
The UGREEN reader has a USB 3.0 connection. The card reader's USB 3.0 transfer speeds will be faster transfer rates than what the A230 is capable of in USB transfer mode.
There are overwhelmingly positive customer reviews for the card reader, which I agree with. I would recommend it because the reader has been recognized by all the computers (Windows, Mac, and Linux) I have plugged it into.
The cable stops card slots from being blocked by other devices or accessories that are plugged in.
When I looked for a more compact card reader that would be better for travel, I needed to return a couple of orders. I experienced the most frequent problem mentioned in customer reviews, the readers would not work with my computer.
The UGREEN reader is compatible with the memory cards below:
CompactFlash Cards
SD, SDHC, & SDXC Cards (UHS-I supported)
Memory Stick (MS), MS Pro, MS PRO-HG, & MS XC DUO
MicroSD, Micro SDHC, & Micro SDXC Cards
Related Link