Best Canon PowerShot A530 SD Memory Cards
The Canon A530 needs SD memory cards. The maximum capacity SD card that is compatible with the A530 is 2GB. MultiMediaCards (MMC) can also be used.
SD memory cards that meets the SDUC, SDXC, or SDHC specifications won't function in the A530. These cards are easy to avoid as they have a storage capacity of 4GB or larger.
Recommended SD Memory Cards
Transcend 2GB SD Memory Card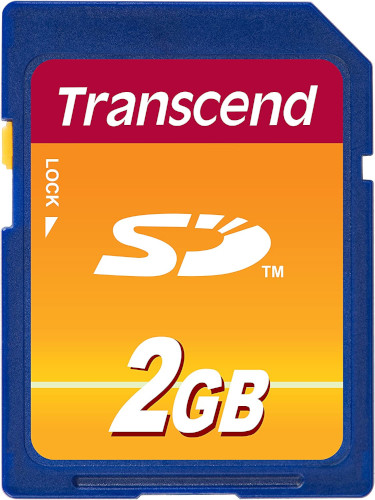 Best value for the money.
Available new.
You don't really have a choice.
Built-in error-correcting code to detect and correct transfer errors.
Meets the Secure Digital Card interface standard.
Check prices on: Amazon or Adorama
SanDisk 2GB Class 2 SD Memory Card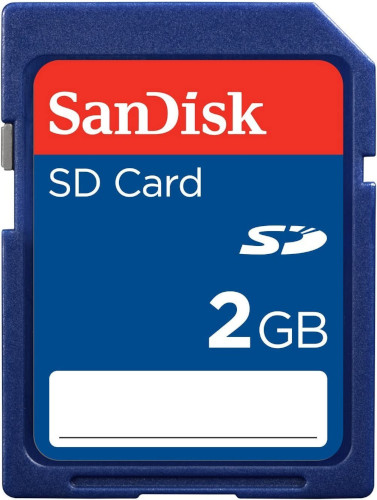 High-quality memory card.
Class 2 speed rating.
Write protection lock.
Shock rating of 2,000 G's, equivalent to a 10-foot drop.
Check prices on: Amazon or Adorama
Best SD Cards
First-class memory cards are produced by both Transcend and SanDisk. Low-cost generic brands need to be avoided.
Memory card issues, such as a complete loss of all of your photos as a result of data corruption, is more probable to occur with cheap cards. A small difference in price is not worth the decrease of quality.
The smart way to decrease costs is to get hold of a memory card with a reduced capacity. They should be a bit cheaper and you won't need to fret about the SD card becoming corrupted.
Do not forget, SD card failures are very uncommon. Just two cards have become corrupted out of the many I have owned over time. Age could have played a role, as the SD cards were bundled with pre-owned digital cameras.
Canon A530 SD Card Compatibility
The Canon A530 uses SD memory cards. There are 4 separate technical specs of Secure Digital (SD) memory cards. Every updated memory card standard raises the maximum storage capacity and transfer rates when compared with the earlier spec.
Secure Digital memory card readers are backward compatible. A card reader built into a digital camera that can use SDXC cards will also be able to use SDHC and SD memory cards.
The Canon A530's card reader will only work with the original SD card technical spec. SDUC, SDXC, or SDHC memory card cards won't function correctly.
Secure Digital (SD) - These memory cards have a maximum capacity of 2GB and are compatible with the A530.
Secure Digital High Capacity (SDHC) - The capacity of these memory cards range from 4GB to 32GB.
Secure Digital eXtended Capacity (SDXC) - The capacity of these memory cards range from 64GB to 2TiB.
Secure Digital Ultra Capacity (SDUC) - The capacity of these memory cards range from 4TiB to 128TiB.
Canon A530 Memory Card Full Error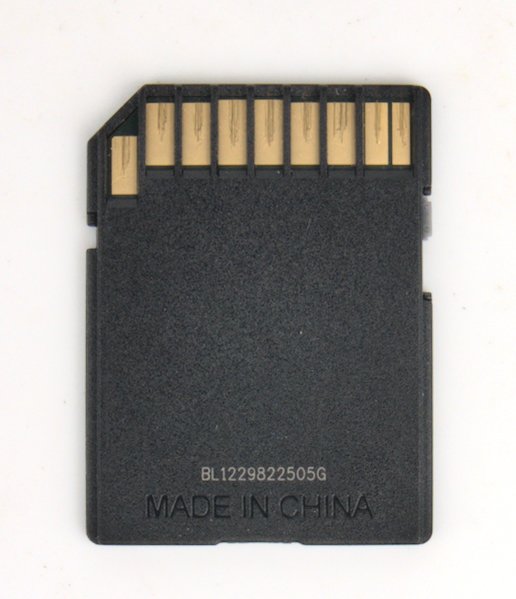 Attempting to use a SD card that has a storage capacity of 4GB or larger in the A530 will result in the digital camera to display an error message.
Get a memory card which has a storage capacity of 2GB or less to avoid the error.
If you are using a SD memory card that has a capacity less than 2GB, and the card is not working, format the SD memory card in the camera.
Speed, Class, & Capacity
SD Card Image Capacity
The following is an estimate of the amount of large JPEGs you will be able to fit on an SD card.
512MB - 240 images
1GB - 480 images
2GB - 960 images
Memory Card Speed
The speed rating for SD cards is established by the sequential read and write speeds. The speed of the card is important in the event that many pictures need to be written to the SD card.
SD Card Speed Class Rating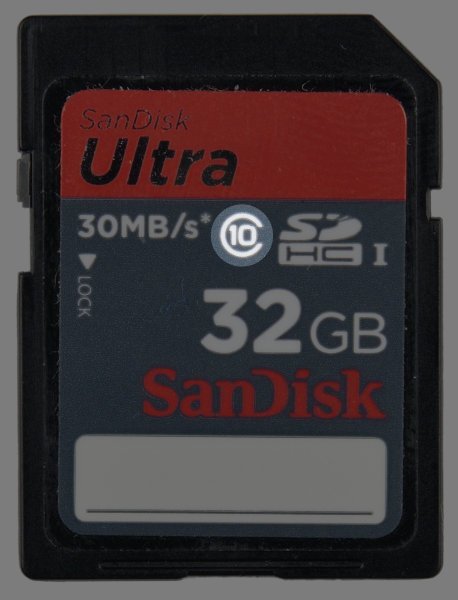 The Class speed rating of an SD card is determined by the sustained write speed of the memory card. A Class speed rating of 2 means that the memory card can maintain a write speed of more than 2MB per second.
Class 2 - 2MB/s
Class 4 - 4MB/s
Class 6 - 6MB/s
Class 8 - 8MB/s
Class 10 - 10MB/s
The maximum rating a memory card can attain is Class 10. There are SD cards that are much faster than 10MB/s. Those memory cards use other technologies, such as UHS (Ultra Highspeed Bus), which use a separate rating criteria.
Sustained write speeds of 2MB, 4MB, 6MB, or 8MB per second means the card has a speed class of 2, 4, 6, or 8. Cards that have write speeds of 10MB/s or faster are rated as Class 10.