Best Canon PowerShot A400 SD Memory Cards
The Canon A400 uses SD memory cards. The maximum capacity SD card that is compatible with the A400 is 2GB. MultiMediaCards (MMC) can also be used.
SD memory cards labeled as SDUC, SDXC, or SDHC won't function properly in the A400. These cards will be At least 4GB or bigger, so they are easy to avoid.
Recommended SD Memory Cards
Transcend 2GB SD Memory Card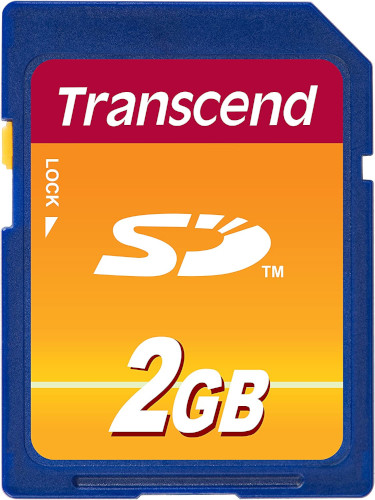 Best value for the money.
Available new.
You don't really have a choice.
Built-in error-correcting code to detect and correct transfer errors.
Meets the Secure Digital Card interface standard.
Check prices on: Amazon or Adorama
SanDisk 2GB Class 2 SD Memory Card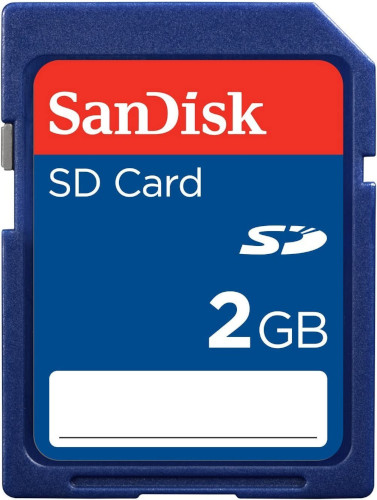 High-quality memory card.
Class 2 speed rating.
Write protection lock.
Shock rating of 2,000 G's, equivalent to a 10-foot drop.
Check prices on: Amazon or Adorama
Best SD Cards
Be sure to choose a card from a company with a strong reputation, particularly Transcend or SanDisk. Avoid getting cards from cut-rate third party brand names.
Low-cost cards are more likely to experience data corruption, meaning you might lose all of your shots saved on the card. The reduction in quality is not worth the tiny savings.
Purchase a smaller capacity memory card if you want to save some money. They will be slightly lower in cost and you will not have to be anxious about the SD card failing.
Be aware that, SD card issues are rarely experienced. Only 2 cards have become unusable out of the various I have possessed over many years. Age could have added to the failure, as the SD cards were bundled with pre-owned digital point & shoots.
Canon A400 SD Card Compatibility
Currently, four different specs of Secure Digital (SD) memory cards are currently being made. The Canon A400 uses SD memory cards. Each updated memory card standard advances the max storage capacity and transfer speeds when compared to the previous specification.
Secure Digital memory card readers are backward compatible. A card reader built into a digital camera that can use SDXC cards will also be able to use SDHC and SD memory cards.
The Canon A400's card reader is only compatible with the original SD card specification. SDUC, SDXC, or SDHC memory card cards are not going to function correctly.
Secure Digital (SD) - These memory cards have a maximum capacity of 2GB and are compatible with the A400.
Secure Digital High Capacity (SDHC) - The capacity of these memory cards range from 4GB to 32GB.
Secure Digital eXtended Capacity (SDXC) - The capacity of these memory cards range from 64GB to 2TiB.
Secure Digital Ultra Capacity (SDUC) - The capacity of these memory cards range from 4TiB to 128TiB.
Canon A400 Memory Card Full Error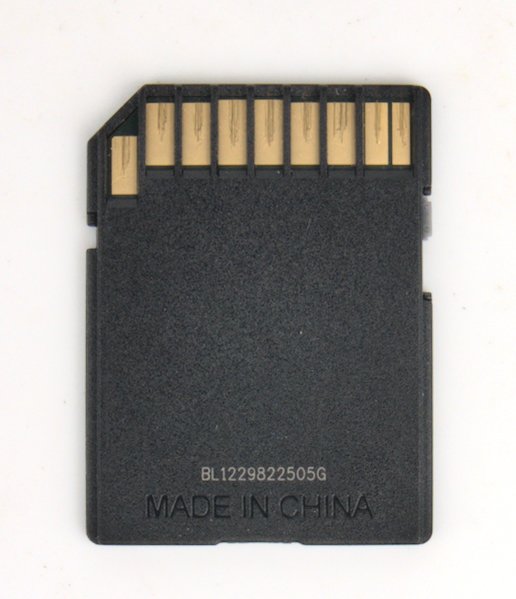 Trying to use a memory card that has a storage capacity of 4GB or larger in the A400 will cause the digital camera to display an error message.
Use a memory card that has a storage capacity of 2GB or less to rectify the problem.
If you attempting to use a SD memory card that is 2GB or a smaller capacity, and the card is not working, format the SD memory card while it is in the camera.
Speed, Class, & Capacity
SD Card Image Capacity
The following is an estimate of the total number of large JPEGs you can expect to save on an SD card.
512MB - 240 images
1GB - 480 images
2GB - 960 images
Memory Card Speed
The speed rating for SD memory cards is determined by the sequential read and write speeds. The speed of the memory card is important in cases where many pictures need to be written to the card.
SD Card Speed Class Rating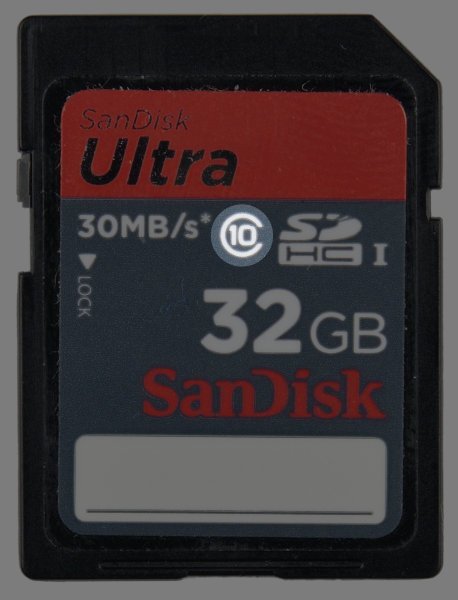 The Class speed rating of an SD memory card is determined by the sustained write speed of the SD memory card. A Class speed rating of 2 means that the SD memory card can maintain a write speed of at minimum 2MB per second.
Class 2 - 2MB/s
Class 4 - 4MB/s
Class 6 - 6MB/s
Class 8 - 8MB/s
Class 10 - 10MB/s
The highest rating a card can attain is Class 10. There are cards that are considerably faster than 10MB/s. Those memory cards use other technologies, such as UHS (Ultra Highspeed Bus), which use a separate rating standards.
Sustained write speeds of 2MB, 4MB, 6MB, or 8MB per second means the card has a speed class of 2, 4, 6, or 8. Cards that have write speeds of 10MB/s or faster are rated as Class 10.