Best Canon EOS 10D SD Memory Cards
The Canon EOS 10D uses Compact Flash memory cards. 8GB is the maximum card capacity that is compatible with the camera.
A card over 8GB will not be recognized or cause the EOS 10D to display an error message. Additionally, a memory card will need to be formatted in the camera or with the FAT32 file system.
Recommended CF Cards
Transcend 8GB CompactFlash Card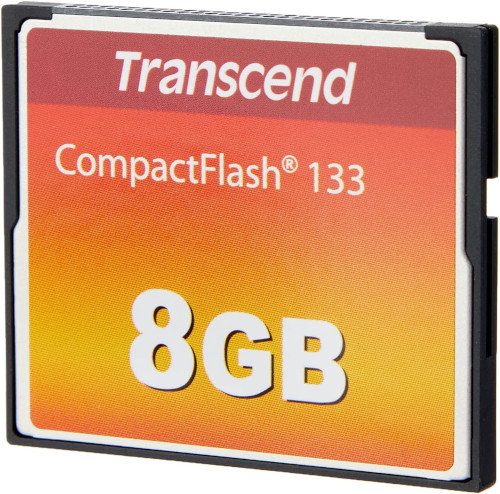 Up to 50 MB/s Read; 20 MB/s write.
MLC NAND flash memory.
Supports up to Ultra DMA transfer mode 4.
Ideal for entry-level DSLRs.
See current price and more information on:
Verbatim 4GB CompactFlash Card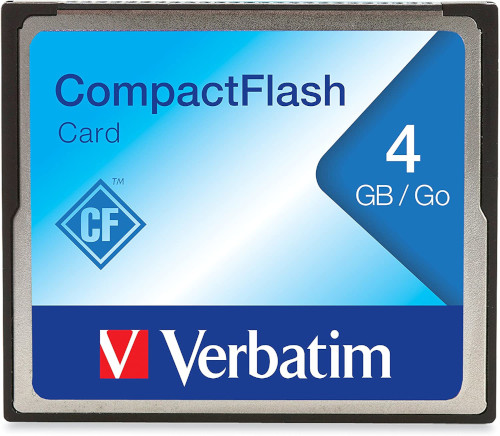 High Performance controller for demanding applications.
Rugged - withstands up to 2000 g's operating shock.
Low power consumption - Extends battery life.
See current price and more information on:
SanDisk Ultra 8GB CompactFlash Card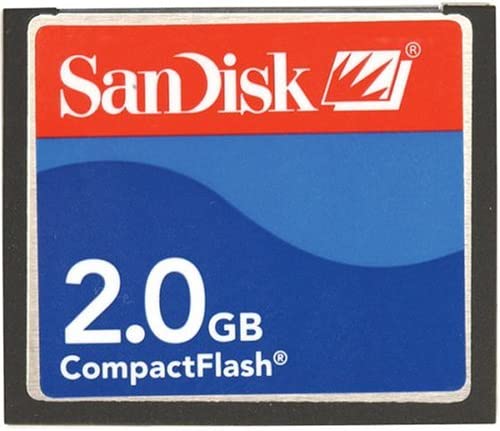 Up to 30MB/sec read/write speeds.
Operating shock rating of 2,000 Gs, equivalent to a 10-foot drop to the floor.
Low power consumption.
Minimum of 15 MB/second** sequential read speed.
See current price and more information on:
Compact Flash Card Types
Compact Flash memory cards come in two different sizes. The CF cards are known as Type I or Type II.
The only difference between the types is the thickness of the cards. The length and width of the cards are identical.
Type I - 3.3mm thick
Type II - 5mm thick
The Type II spec were thicker so Microdrives could be used in the Canon EOS 10D. A Microdrive was a little mechanical harddrive, the size of a CF card.
When CF memory cards were initially launched they had high prices and small storage capacities. Microdrives were the only option to get large amounts of storage.
Microdrives are no longer being built. Because they were mechanical, failure was a matter of time. So they are practically impossible to find used.
Another use of the Type II slot is for Compact Flash adapters. The adapters allow you to use Micro SD or SD cards in a Compact Flash slot.
Card Reader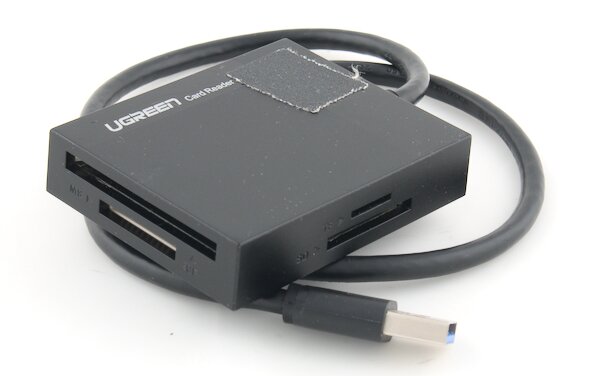 The UGREEN 4-in-1 card reader is what I use with my CF cards.
The UGREEN card reader uses USB 3.0. Transfer speeds over USB 3.0 will be faster than the Canon EOS 10D.
The card reader can read these card types:
CompactFlash Cards
SD, SDHC, & SDXC Cards
Memory Stick (MS), MS Pro, MS PRO-HG, & MS XC DUO
MicroSD, Micro SDHC, & Micro SDXC Cards
Avoiding Card Read Errors
One of the most common errors with cameras that use CF memory cards are bent card slot pins. If a pin is bent, you could see a 'unable to use card' error.
To avoid damaged pins, don't force a CF card into the Canon EOS 10D. The extra space for a Type II card makes it possible for a CF card to be aligned incorrectly.
If the CF card won't easily slide into the slot, take it out and check the positioning of the card. Also, check to see if the card is damaged.
If it looks undamaged, carefully position the CF card and try again.
Related Links