Best Canon 90D SD Memory Cards
SDXC, SDHC, and SD memory cards are compatible with the Canon 90D. For burst shooting and video, it is critical the SD memory card you use is fast enough.
The Canon 90D can use UHS-II SD cards, which have faster transfer speeds. The faster speed is important for burst shooting. For video UHS-II cards will allow for recording in higher resolutions and faster framerates.
The wrong SD memory card can reduce the performance of your camera.
Recommended SD Cards
Lexar Pro 1667x UHS-II SD Card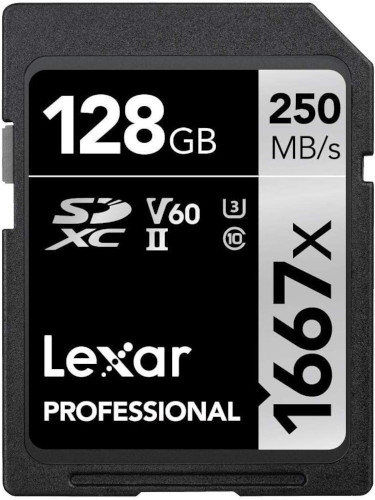 UHS-II technology (U3) for a read transfer speed up to 250MB/s (1667x).
Backwards compatible with UHS-I devices.
Captures high-quality images and extended lengths of stunning 1080P full-HD, 3D, and 4K video.
High-speed file transfer from card to computer to dramatically accelerate workflow.
See current price and more information on:
PNY EliteX Pro60 UHS-II SD Card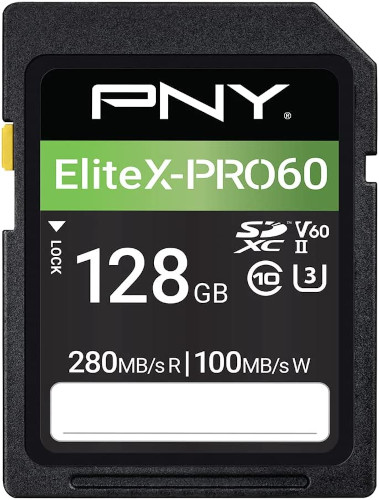 Read speeds up to 280MB/s & write speeds up to 100MB/s for seamless content capture.
Class 10, U3 Rated with V60 Video Speed.
Compatible with UHS-II enabled DSLR cameras, mirrorless cameras, professional video cameras, and backwards compatible with UHS-I devices at UHS-I speeds.
Reliable & Durable: Magnet Proof, Shock Proof, Temperature Proof, Waterproof.
See current price and more information on:
SanDisk Extrme pro UHS-II SD Card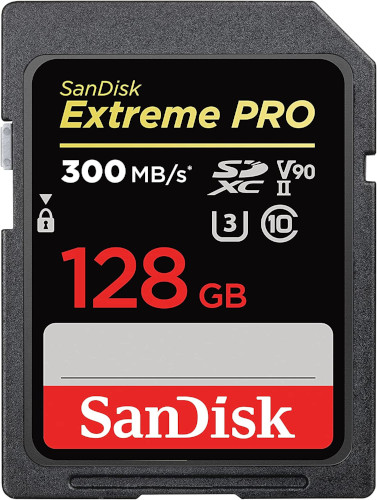 Super-fast write speeds of up to 260MB/s help rapidly clear buffer time to support continuous burst mode shooting and cinema-quality video recording.
Sustained V90 video speeds and UHS Speed Class 3 (U3) deliver cinema-quality 8K, 4K and Full HD video recording.
Pro performance designed for professional and advanced photographers and videographers.
Travel from studio to location worry-free with shockproof, temperature-proof, waterproof, and X-ray-proof design.
See current price and more information on:
Best SD Cards
SD memory cards are now considerably cheaper than when the camera was originally released.
Since the cost are so cheap, it will not make financial sense to invest in anything but a professional-quality card.
The best cards I have used have been the SanDisk Extreme Pro, Lexar Professional, and PNY Elite Performance models. I have never experienced data errors or a card become inoperable with those SD memory cards.
Every trouble I have experienced has been because of low-cost unbranded SD memory cards. Seeking to save around a buck is not worthwhile if your 90D will not operate correctly.
To save some money, find a smaller storage capacity SD card from a high-quality company. Because of this, you will not have to fret about the photos stored on the memory card.
Canon 90D SD Card Compatibility
You can only use SD, SDHC, and SDXC cards with the Canon 90D. Check to be sure that you have the most recently released firmware installed on your camera for the best results.
The newest SDUC (Secure Digital Ultra Capacity) cards, will not be able to be used in the 90D.
You need to know the 4 types of Secure Digital (SD) memory cards that exist. You can tell them apart by looking at their capacity.
SD (Secure Digital) - 128MB to 2GB.
SDHC (Secure Digital High Capacity) - 4GB to 32GB.
SDXC (Secure Digital eXtended Capacity) - 64GB to 2TB.
SDUC (Secure Digital Ultra Capacity) - 4TB to 128TB.
Do Both Memory Card Slots Need to be Used?
No, the camera is usable with just one card. Using two SD cards gives you more settings.
Mirror the Cards. Both memory cards will have the same files written to them.
Overflow. Once the first card is full, files will be written to the second card.
RAW+JPEG. Raw files will be written to one card and JPEGs of the same images will be written to the second card.
Image Capacity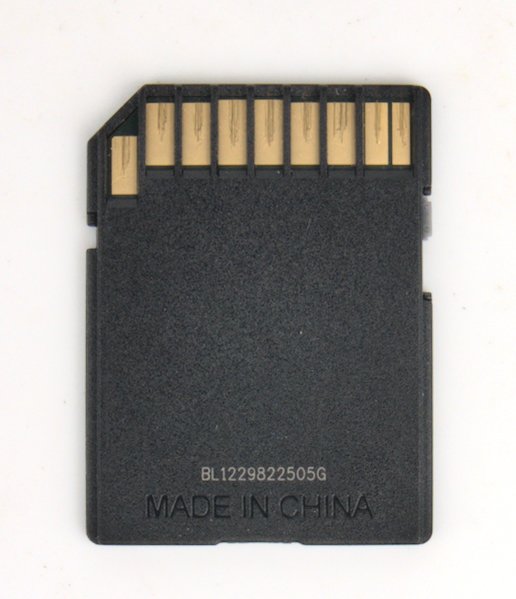 Listed below is a fast estimation of the volume of high-quality JPEGs photographs you can expect to fit on a SD memory card:
16GB - 4,640 images
32GB - 9,280 images
64GB - 18,560 images
128GB - 37,120 images
Speed, Class, & UHS Ratings
Card Speed
The speed rating of an SD memory card is classified by the sequential read and write speeds of the card. The transfer speed of a memory card is very important for continuous shooting as well as video.
Slows SD cards can cause a reduction in the number of continuous frames the Canon 90D can take. This is due to the camera's buffer not being able to write to the SD card fast enough.
With video, a slow card can cause an abrupt end to shooting. The video file may also be corrupted. If you are going to shoot video, it is critical the memory card you use meets the minimum requirements of the 90D.
Card read speed is nice to have for transferring files to a computer or laptop. If you have cards that are full, a card with a fast read speed will cut down on the time it takes the transfer to finish.
Speed Class Rating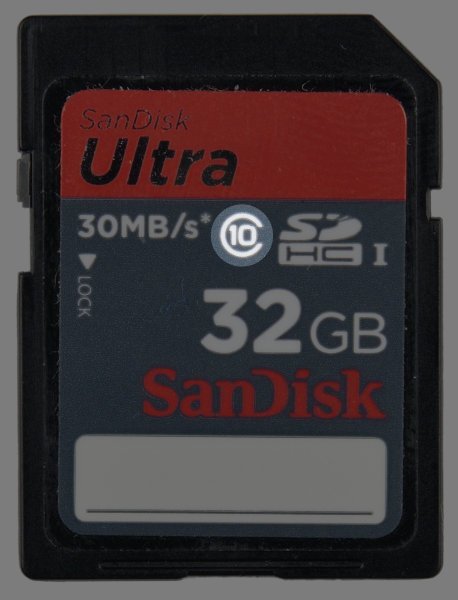 The Class rating of a card is related to the continuous write speed. Memory cards that have a minimum write speed of 10MB/s are rated as Class 10.
Class 2 - 2MB/s
Class 4 - 4MB/s
Class 6 - 6MB/s
Class 8 - 8MB/s
Class 10 - 10MB/s or faster
Every name-brand SD memory card that you can purchase online will be Class 10. You can check the class rating of a memory card by finding a number inside of a C on the front label.
Ultra High Speed (UHS)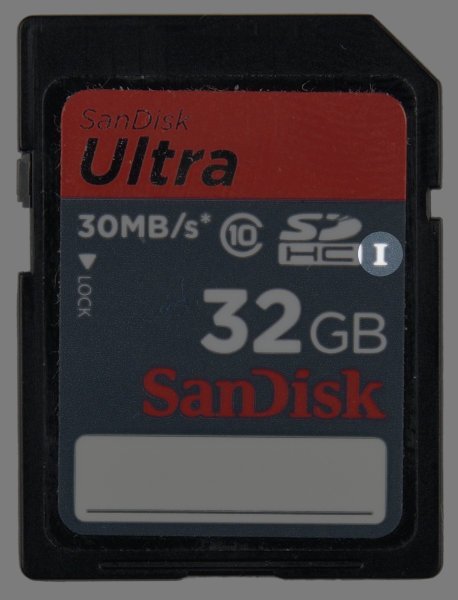 The Ultra High Speed bus (UHS) is built into SDHC, SDXC, and SDUC memory cards. UHS makes it possible offers a way to improve data transfer rates.
Three different specs have been specified. The three are UHS-I, UHS-II, and UHS-III.
Look at the label to figure out the rating of a memory card. If the card has UHS, a Roman numeral I, II, or III will be on the front of the memory card.
UHS-I - Maximum transfer rate of 104 MB/s
UHS-II - Maximum transfer rate of 312 MB/s
UHS-III - Maximum transfer rate of 624 MB/s
Related Links